Business Coaching
Any time you work with me, you get my business coaching and consulting skills. I can't turn them off; they're part of my DNA. But sometimes people come to me thinking they want to write a book, and we realize they have foundational work to do first. They may need to clarify their thought leadership platform, to align certain aspects of their business, or to improve business performance.
In that case we shift to business coaching.
Refresh Your Business VIP Day
Occasionally you need to press the F5 button to "refresh" your computer screen. Periodically it helps to press F5 for your business too. This VIP Day provides you a full day dedicated to assessing your progress and refreshing your plans.
It enables you to:
Clarify your business goals and assess your progress
Assess your market and product/service offerings
Identify potential changes and paths forward
Prioritize your plans (including where a book might fit in!)
Objective perspective and expert guidance will help you sharpen your focus and move forward with confidence.
In Focus Business Coaching
The In Focus program offers three months of private coaching to help you develop or refresh your strategic plan and begin implementation. It includes a full VIP day, six 1-hour private coaching & consulting calls, inspiration calls for getting unstuck, email access, and work materials such as proprietary templates.
You benefit from:
1:1 guidance with an objective, external perspective
Clarification of your goals, market, message, and offerings
Development of your strategic business plan
A map forward with actionable steps to take
At the end of this program, you'll see clearly where your business is headed.
Integral Business Coaching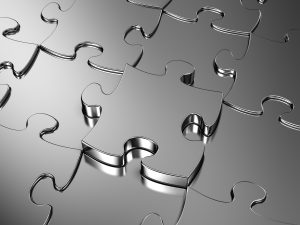 The Integral program offers six months of private coaching to help you develop or refresh your strategic plan, move forward with implementation, and articulate and integrate your thought leadership message.
It includes everything in the In Focus program PLUS:
Three more months of private coaching & consulting calls
Additional inspiration calls for help getting unstuck
Strategic development of and editorial feedback on thought leadership messaging
In addition to the benefits found in the In Focus program, you'll also gain further traction implementing your business plan and a robust understanding of how your thought leadership message fits into your business strategy.
With a solid thought leadership platform built, you may be ready for a book next…