We help get your book in focus and into the world.
At Clear Sight Books, we work with seasoned professionals—executives, consultants, speakers, entrepreneurs—on nonfiction books that support their business or career. We help in two ways: writing and publishing.

Writing Your Book
Maybe you've got an idea but aren't sure where to start or how to flesh it out. Or you've got a draft but don't know if it's making your point effectively. Or you're so busy running your business that you can't find time to write.
We're here to help you find your core message, and then structure and shape that message. Together we'll develop a strong, compelling voice that lets you reach your intended audience. We offer:
Manuscript critiques
Editing (from in-depth revision to proofreading)
Collaborative writing or ghostwriting
Coaching while you write
Publishing Your Book
There are two primary paths for publishing—self-publishing and traditional publishing. Each has its strengths, and whichever you choose, we can help.
Self-Publishing – Clear Sight Books offers professional self-publishing services for authors who know they need a book, know they need it done right, and want to maintain control of content, design, and marketing.
Traditional Publishing – For authors who want or need a traditional publisher, Clear Sight Books offers help with query letters and book proposals.
Visit our Services page to learn more. Want to know who you'd be working with? Meet the Team.
Ready to talk?
Contact us at info@clearsightbooks.com for a complimentary 45-minute discovery session to discuss your goals and challenges. We'll let you know how we can help; if we're not the right fit, we'll do our best to point you to other resources.
And if you're not quite ready yet, sign up for our monthly newsletter for information and inspiration that can help keep you going. You'll get to know us better, and you can get in touch when the time is right.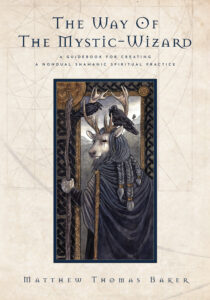 Still on the fence about writing a book?
Writing a book is a significant investment of time, energy, and money. Take the time to understand the benefits and the effort involved before you start. Then when you're ready, you'll know what you're committing to and can jump in with both feet.
Business Benefits of Writing a Book
On a strategic business level, publishing a book increases your credibility and authority, which offers the opportunity for:
Easier Business Development – The tangible proof of your expertise reassures prospective clients and professional partners that you're the one they want to work with. As one Clear Sight Books client says, "The sales conversation changes."
Increased Professional Fees – Consultants, coaches, speakers, and similar professionals typically can charge higher rates when they have a published book. For speakers in particular, having a book is a prime differentiator in being selected to keynote a conference and the amount you can charge.
Greater Influence – Your book can help position you as a thought leader in your industry or profession. As a result, you may find increased opportunities to share your ideas, not only through your book, but through more speaking engagements, requests for interviews, or invitations to write articles for broader audiences.
Of course, those benefits require some intentional actions on your part (like raising your fees), but consider: how might your career advance if you had a book?
Personal Benefits of Writing a Book
The business benefits are nice, but sometimes the personal benefits are even bigger. Our clients often say they have accomplished something meaningful. They find a sense of completion. They feel they've fulfilled a critical purpose.
One Clear Sight Books client described it like this: "I had so many stories to tell that could help so many people… If I hadn't written my book, it would have been like dying with the music still inside me."
When clients gain that sense of wholeness, an amazing light starts to shine in them. Not only have they given their message a chance to take flight, but they've discovered new power in themselves. And that benefits all areas of their lives.
What It Takes to Write a Book
Writing a book is no trivial task. From scarce time to shaky skill to fear of the blank page, most of us face writing challenges.
Before you write, the more clarity you have on your audience, your goals, and how you plan to use your book, the easier the book-development process becomes.
On a purely practical level, you can anticipate 200 to 300 hours of writing time for a 50,000-word nonfiction business book. Caveat: This is a ballpark range—the time it takes you to write will depend on the length of book you decide to write, how well you know your content, and your interest and skill in the actual writing process.
Then there's the editing process (beta readers? revisions? Oxford comma or no Oxford comma?)…
…and publishing process (self-publishing or traditional publishing? cover design? interior design? ebook version?)…
Whew.
Can you do it yourself? Yes, you absolutely can if you have the time, skill, and fortitude.
If you'd prefer some help…
Email us at info@clearsightbooks.com to schedule a complimentary 45-minute discovery session. Let's see if Clear Sight Books is the right fit for your project.