Stay in Touch via Clear Sight Books' Monthly Newsletter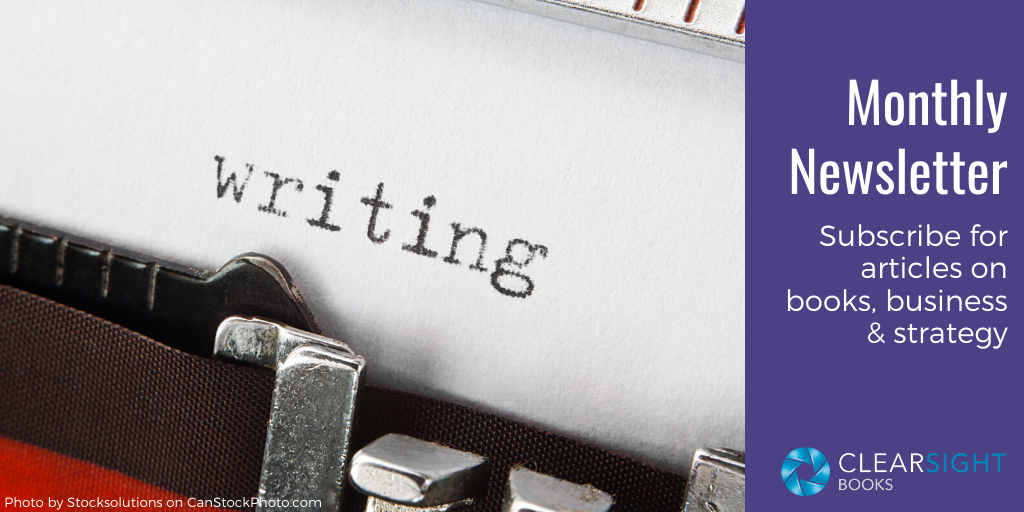 Whether you've already got a book and want to leverage it further or you're not quite ready to start your book project, you'll find useful ideas and perspectives in the Clear Sight Books monthly newsletter. In each one you get a full-length article that offers strategic ideas about books and how they complement your business, as well as links to related articles, recommended reading, upcoming events, and other writing-related tidbits.
"I get so many newsletters. Yours is one of the few I look forward to getting. I always open it right away and read it start to finish."

Client & Regular Reader
And we never share your personal information for marketing purposes—we like spam as little as you do. For more info, read our full privacy and data collection policy.
Just fill out your name and email address (it's a double opt-in). And while it's a privilege to communicate with you, of course you can unsubscribe at any time.
Sign up now, and we'll see you soon!