Meet the Clear Sight Books Team
Welcome to Clear Sight Books. When you're considering engaging a ghostwriter, editor, or publishing company on a book project, it's a big commitment. We want you to know who you're working with, so here we are—a small team of real people.
Karin Wiberg, editor and publisher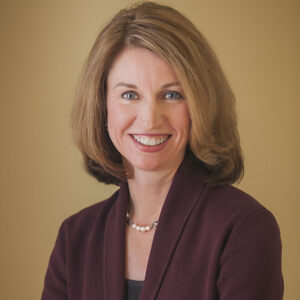 I didn't take the traditional writerly educational path. Rather, I earned a BA in chemistry (yup, science), an executive MBA, and a business coaching certificate. I spent a decade+ in the corporate world, writing mountains of documents and taking creative writing classes outside of work, before moving into strategic business consulting.
Occasionally I wrote for clients—articles, blog posts, white papers—but I never gave writing my full focus. Then I had a colleague who kept talking about writing her book—and talking about it and talking about it—and never finishing it. Finally I said, "Let's go write your book." So we did. And when we finished it, I said, "Oh! That's what I'm supposed to do!"
Books are long-haul projects. I happen to like long-haul projects. I like putting together jigsaw puzzles. I like to think hard. I like to bring language to life—and life to language. Working on books combines my strategic, analytical, and creative skills. I find making books fun.
And the feeling of holding a completed project in your hands—a physical, tangible, beautiful project—well, it's satisfying to say the least. We created THIS. (And, yes, it's almost always a "we.")
Over the past several years, I've written books, rewritten books, revised books, edited books, coached people writing books, and published books. Along the way I've developed a solid go-to team for editing and design. (Meet some of them below.)
On the side, I've snuck in a little of my own writing and publishing (poetry!); I've helped run writing conferences; I've spoken at writing and business conferences; I've managed a literary magazine; I've judged book contests for Writer's Digest magazine and essay contests for the Jane Austen Society of North America and the Wake County chapter of Phi Beta Kappa; I've served on grant panels for the North Carolina Arts Council, the City of Raleigh Arts Commission, and United Arts Council of Raleigh and Wake County; and I've done a little business coaching over at UNC-Chapel Hill.
If you're the kind of person who appreciates a broad strategic background and needs a trusted partner for your book project, we might be a good fit.
A Note on Pronunciation
"Karin" is pronounced "CAR-in," as in "Put the CAR in the garage." "Wiberg" is pronounced WHY-berg.
Bios
If you need a third-person bio, here are three options at varying lengths.
Speaking
If you're interested in a speaker for your conference or organization, visit my Speaking page. I'm available via Zoom almost anywhere and in person depending on location. Here's a 90-second "hello" video so you can hear the dulcet sound of my voice (heh).
---
Rita Lewis, editor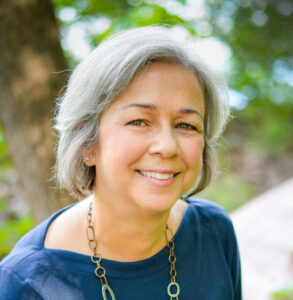 When I was a kid, I wanted to be a detective when I grew up. And a scientist. And a teacher. As a writer and editor, I get to be ALL those things. I investigate to my heart's content and serve others by clarifying what they need to know.
I started out as a musician. But after six years of studying classical music, teaching, and freelancing as a music notation editor, I felt something was missing. I'd always been an insatiable reader, so I switched from music to words and became a copyeditor for a large nonprofit in Washington, DC. After a year, they asked me to write about international education for their flagship magazine.
After that, I wrote about personal finance, home improvement, small business, branding, contract manufacturing, philanthropy, and traditional music. I joined a team developing grant proposals for K–16 education and learned to present a convincing case for support. I honed my editing and interview skills to help others present their best selves and strongest message. Bios and profiles are a specialty.
I'm a generalist at heart and I love synthesizing complex subject matter. I always start with questions: What are you trying to say? Who are you trying to reach? What do you want them to do? And my all-time favorite—Why?
---
Jenni Hart, editor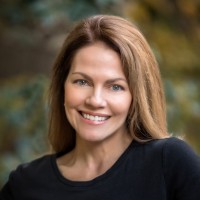 Powerful content is so much more than great writing. It's driven by data and informed by brand identity and voice. As a writer who views language as just one of the tools in the toolbox, I believe that reaching readers and getting them to engage starts with research, insight, and intention—sometimes before the first word is ever written.
Many of my favorite projects begin with someone else's draft. Collaborating with authors and our team, I help develop messaging that's clear, on-brand, optimized for search and grammatically impeccable. This comes in handy on book cover text, author biographies, and marketing and promotional content.
I also write search-optimized web content, email and advertising copy, blog posts and marketing collateral for clients in tech, science, medicine, retail, law and higher education, among others. And I'm a contributing writer to consumer and trade magazines.
A certified copy editor, I'm equally adept at applying AP, Chicago Manual of Style, APA and internal (house) styles. Are you ready to write?
---
Get to Know Us Better…
If you're still exploring the idea of a book or just aren't quite ready to commit yet, subscribe to our monthly newsletter. It will give you periodic information and inspiration to keep moving forward, and you'll get to learn how we think.
And if you're ready to talk, get in touch—we'd love to help you achieve the satisfaction of holding your very own finished book in your hands. Wait till you see what it can do for you…