Manuscript Critique & Strategy Intensive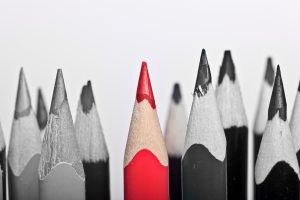 When you're in the midst of writing a book, it can be difficult to remain objective about what's working and what's not. This intensive goes beyond a standard manuscript critique. You get not only my editorial skills but also my business strategy and coaching skills. Let's take a look at your goals and whether your manuscript helps you achieve them.
Who this intensive is for
The Manuscript Critique & Strategy Intensive is for you if you have a full or partial draft manuscript of a nonfiction book that you are developing with a broader strategy in mind, such as to grow your business or position yourself for greater visibility. You may:
Have concerns whether the content supports your strategy,
Be puzzled how readers will perceive your book,
Feel uncertain how strong your writing is and whether you're ready for an editor, and/or
Have questions about your book strategy overall, including but not limited to branding, marketing, and publishing.
I recommend this intensive before having your manuscript edited, so you know what type of editing is appropriate (developmental, line, copy) and you can decide whether to proceed with editing or to revise further.
What the intensive includes
The Manuscript Critique & Strategy Intensive includes:
An initial one-hour phone call to discuss your business goals and strategy, as well as your book goals and strategy
My review of your manuscript of up to 50k words
A written report assessing strategy, content, and craft and offering suggestions and recommendations to take your manuscript forward
Notations in the manuscript (using Track Changes) to highlight key points, offer sample edits, or make suggestions (Note: This is NOT line editing, copy editing, or proofreading.)
After you receive my report, a one-hour debrief call to go over observations, answer questions, and discuss next steps
Email access for additional questions over the following two weeks
Audio recordings (MP3) of our calls if desired
I'll be your thinking partner and moral support as you absorb feedback, ask questions, and sort through options. You'll discover whether you're on the right track so you can move forward with renewed confidence.
---
When you're writing about a subject that you know really well, it's almost impossible to tell if you've said too much on one topic or not enough on another… Karin provided an outside perspective to help me see my book through the eyes of my reader, identifying where the content was unclear, repetitive, or confusing.
—Linda Gupton
The timeframe
This intensive usually spans 2–3 weeks, depending on the length of the manuscript and your availability for strategy and coaching calls.
The investment
For up to 50k words, $2295 payable upfront via check or credit card. For more than 50k words, add $100 per additional 5k words.
Questions?
Call or email me. I'm happy to set up time to talk.
---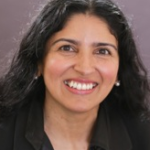 When I first received Karin's manuscript critique, I really took a big step back to absorb all the content. She had clearly engaged with the full manuscript, and in particular my core message. Every comment made alongside my manuscript, together with her overview, I fully agreed with. It was a real wake-up call… I'm really excited at now completing my book, and I feel much more confident putting forward my book proposal to publishers. —Neeta Mardia