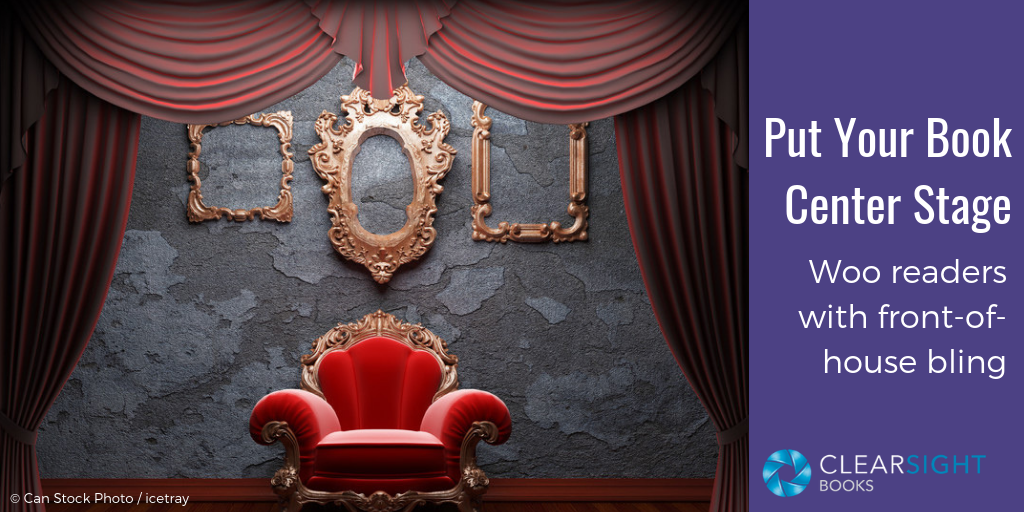 You've written your book; it's been edited by a professional. Your beta readers loved it. It's finally time to send your baby out into the world. Whether you're publishing in the Amazon ecosystem or going broader, make sure you've considered both front-of-house and behind-the-scenes essentials of indie publishing.
In this two-part series we will look at how to position your book for top billing online. In Part 1, we'll look at front-of-house elements that make your book appealing to your audience. In Part 2, we'll cover behind-the-scenes elements that make your book findable.
---
Imagine you're entering the theater for a Broadway show. You scan the stage to see what the scenery looks like. You read the playbill to get a preview of the plot. The folks sitting next to you have seen the show before and are raving about it. You settle back, comfortable that you can expect an enjoyable evening.
Similar front-of-house elements help your readers get comfortable taking the risk to purchase your book. Your audience wants something attention-getting and not only enticing, but safe. Here are four ways to create that experience for them.
Design an eye-catching cover
Most indie authors sell their books online rather than in bookstores. Unless your potential readers know to look for your book, they are likely to be searching and browsing by topic. This means their first impression of your book comes from the book cover. Yes, they are judging your book by its cover—and they are judging it as a thumbnail—a little rectangle about an inch by an inch and a half (or smaller).
Your book cover must be eye-catching and visible as a thumbnail. Unless you have design experience, I highly recommend using a professional designer who knows how to coordinate appropriate colors, images, and lettering for visual impact. Tip: Don't use a pure white background unless it has a border. White blends in against the white of the webpage.
GOAL: Grab people's attention with the cover so they read the title.
Choose a strong title
Choose a descriptive title and subtitle. Make it clear to the reader what your book is about. For nonfiction, a common strategy is to use a short, catchy title with a longer, more descriptive subtitle.
Talk on Water: Attaining the Mindset for Powerhouse Presentations
After the Shock: Getting You Back on the Road to Resilience When Crisis Hits You Head On
Owning Ourselves: A Practical Guide to Awakening the Western Mind
Test your title with beta readers or other audience members. Make sure it is easy to understand and interpret. Readers want to know what they are getting when they open your book.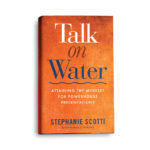 When client Stephanie Scotti was writing Talk on Water, she worked with a branding firm to develop the "talk on water" and "powerhouse presentation" positioning, and then tested many variations of the subtitle with real readers: Attaining the mindset? Achieving the mindset? Learning the mindset? It made a real difference in finding THE word that resonated most with her audience.
Once you've landed on a strong title, make sure it's legible on the cover—as a thumbnail. (OK, sometimes it's tough to make subtitles visible in a thumbnail, but at least the main title should be readable.)
GOAL: Entice the viewer to click on your book so they read the description.
Write a compelling description
Once your potential readers have clicked on your book thumbnail, they are looking for a reason to buy—or rather, not to buy. The book description is one of the key factors for the viewer's go/no‑go decision.
Keep your description to about 150-200 words.
For a nonfiction book, write a description that makes it clear what problem you help the reader solve and what benefit they get from solving it. Give enough context so they understand you can help them, but don't summarize everything; just pique their interest. Help them recognize themselves in the description and make them feel like they're not alone. If you have testimonials from notable people, consider using one to conclude your description.
(For fiction, give a plot set-up with key characters and settings. There's a lot to consider for fiction, which I won't get into since it's not my primary focus.)
GOAL: Give the viewer a reason to buy your book.
Get reviews ASAP
Reviews are another major factor in the viewer's go/no‑go decision. They provide social proof that other people liked your book, got the help they were looking for, and found the book to be well written.
The earlier you get reviews, the better. Ask beta readers, colleagues, friends, and so on. Some people like to put a request at the end of their ebook: "If you enjoyed this book, please consider leaving a review" with a link to Amazon or Goodreads.
Be creative in asking for reviews, but don't pay for reader reviews. This is considered an unethical practice; Amazon is trying to flag and remove such reviews. (There are also trade magazines that offer paid reviews as a service; these are legitimate, but for most of the people I work with they are probably of minimal utility.)
How many reviews should you try to get? Generally speaking, the more the better. But ask yourself, how many reviews does it take for you to trust a book is worth purchasing? A handful? A dozen? Shoot for that.
GOAL: Make it safe for the viewer to purchase your book.
---
We've looked at the front-of-house, visible elements that help your audience engage with your book and feel safe purchasing it. In Part 2, we'll go behind the scenes with metadata—so your potential audience can more easily find your book in the first place.