Custom Editing & Publishing for Your Book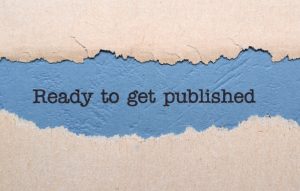 When you have your manuscript drafted, our custom editing and publishing starts with a quick review of your document.
Depending on the status, we may give you an estimate to proceed, or we may suggest further revision.
(It's possible we'd let you know your project isn't the right fit for Clear Sight Books. But if that's the case, we'll try to point you to resources who can help.)
Manuscript Need More Work?
In cases where we believe your manuscript still needs significant work, we may suggest a Manuscript Intensive. In this process we review your goals, critique your manuscript in context of those goals, develop a detailed report for you, and then provide a debrief session along with your options for moving forward.
Ready for Publishing?
If your manuscript is solid and ready to go, we'll give you an estimate that typically includes:
Hands-on editing and proofreading of your manuscript by our team of editors
Production of your print book, including professional graphic design for the book cover and interior
Production of your ebook, including conversion from the print version
Management of all account setup and logistics related to print and ebook
Once your manuscript is ready for editing and publishing, it typically takes 1-3 months to polish it and get it in your hands. During this time there's a lot of work going on behind the scenes for you, but it doesn't mean you get to sit back and relax. You'll have full control over all edits and design decisions.
There's nothing quite like holding a beautiful end-product: your book.
---
More About Publishing Approaches
Common Types of Publishing
There are two main types of publishing:
Traditional publishing – In this process, you typically write a query to find an agent; if successful, you then write a book proposal so your agent can seek a publisher. If you do find a publisher, you may be paid an advance against royalties. Somewhere in here you finish writing your book; the publisher manages the editing and production process. The publisher also handles distribution and [some] marketing. While the publisher pays most costs up front, it also gets the bulk of revenue from book sales; you receive a smaller portion of the sales in royalties.
Self-publishing or independent publishing – In this process, you are in charge of everything from writing to editing to production to marketing. If you hire people to help with any of these functions, you bear the cost. Authors typically use print-on-demand services like CreateSpace, IngramSpark, or lulu.com, which allows them to not hold inventory. After the print service takes its cut, the author retains all other royalties or sales revenue.
There are "hybrid" publishers as well that incorporate elements of both.
Clear Sight Books' Approach
At Clear Sight Books, our services help you self-publish (though we prefer the term "independent publishing"). Some specifics around common questions:
Payment and royalties – You pay for our help with editing and publishing on the front end; you receive all the royalties from book sales on the back end.
Book printing and distribution – Most of our clients like to use CreateSpace for print and Kindle Direct publishing for ebooks, but there are other options we can use.
The "publisher" – Clear Sight Books can be your publisher; or you or your business can be the publisher. (Note: Publishing and printing are two different things.) There are good reasons to choose either of those options; we'll do what works best for you.
If you have a draft manuscript, let's talk, answer what questions you might have about the editing and publishing process, and determine your best next steps.