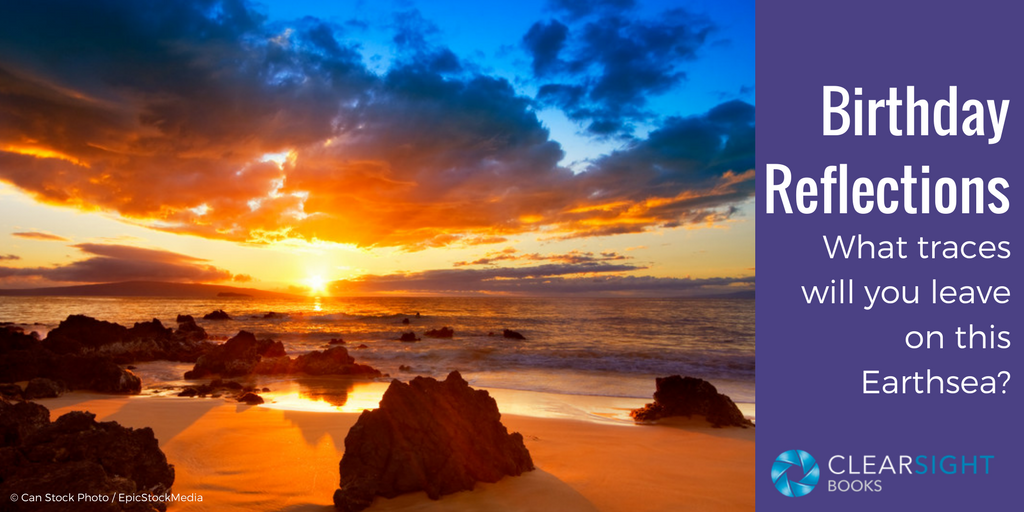 My heart broke when I saw the news of Ursula K. Le Guin's death this week at age 88. As a child I found her fantasy and science fiction writing mysterious and subtle and confusing all at once. Her Earthsea trilogy had the greatest influence on me, and the first in that series, A Wizard of Earthsea, was published the same year I was born.
"We read books to find out who we are," she said. "What other people, real or imaginary, do and think and feel … is an essential guide to our understanding of what we ourselves are and may become." Le Guin's books, along with those of many other authors, have guided me to myself.
Reading is a form of witnessing.
Sufi teacher Dr. Rosina-Fawzia Al-Rawi says it is the act of witnessing that nourishes our conscience and awareness. It is witnessing and being witnessed that allows us to become who we're meant to be.
She writes, "Ask yourself which traces you want to leave in this world, which message you want to live, and you will contact your true image…"
That word "traces" strikes me—it has so many layers.
No matter what we do, we will leave only traces of our existence; it takes a lifetime of effort to leave faint marks in the fabric of time. And yet we all do leave traces that can be seen or felt; we ALL have an impact.
Well, the poet in me could go on and on… It does put things in perspective though, doesn't it?
Friend, colleague, and public-speaking coach Alan Hoffler, on the approaching occasion of his 50th birthday, recently spent some time putting things in perspective. He writes:
"Why should I be fearful of a shorter future? I want to leave my mark with whatever years I've got left. … The most notable way I've chosen to make an impact on this planet is through [teaching and coaching] people like you… [O]nce I discovered the drug of enabling others to achieve their greatness, I've gotten more and more satisfaction from watching others succeed."
He ends by asking, "What changes do you need to make in your life today? How can this year be the springboard to fulfill your purpose?"
I find Alan's unusually personal essay quite touching—doubly so because my own 50th birthday succeeds his by only a few weeks.
Like Alan, birthdays are not usually a big event for me. But 50 has caused a pause, a doublecheck, perhaps a renewed sense of urgency and purpose. What traces will I leave?
What traces will you leave? What part of your voice will resonate with future readers? What traces will we leave collectively as we work together?
Ursula Le Guin left a distinctive trace, a strong mark on readers and writers alike. Her last book of essays on life after 80 came out only last month—No Time to Spare: Thinking About What Matters. I think I just found my birthday present to myself.