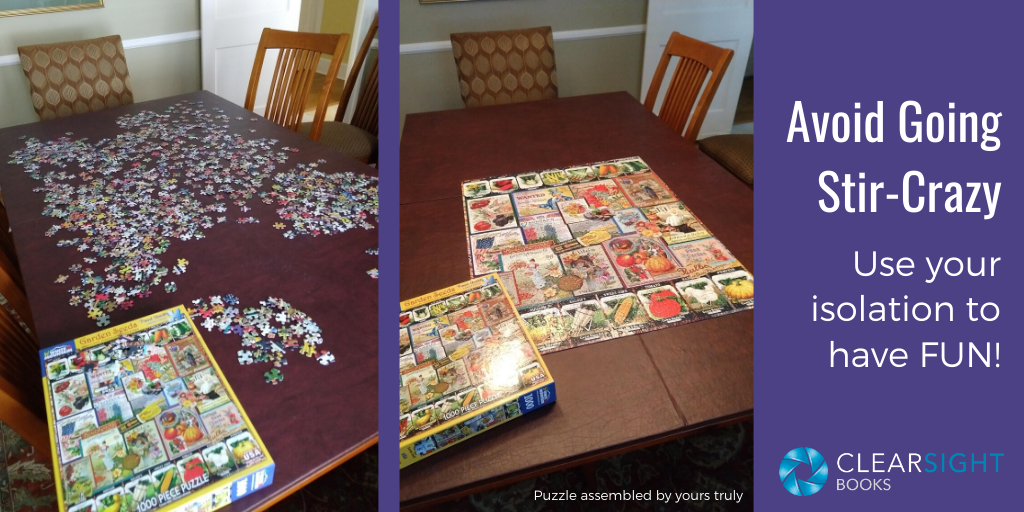 After working at home for two weeks, my husband said, "If this goes on much longer, I'm gonna need more pajamas." And last night he woke up from a dream where we had stolen an Amazon Prime delivery truck so that he could get to work. (He felt bad for the driver but apparently didn't let that stop him.)
For me, working at home is business as usual, but I imagine my husband is not the only one going stir crazy. If you're in need of some resources and entertainment to keep civilized, here are some of my apocalypse go-to's (nope, not affiliate links; just things I like):
Books (of course) – I'm a sci-fi junkie and just started The Collapsing Empire, the first of a new space trilogy by John Scalzi, who's always good for a fast, entertaining read. I'm in the middle of a reread of Jane Austen's Emma for a comparison with the new Autumn de Wilde film ("A frosted cupcake come to life," said NPR's Justin Chang). And for nonfiction, I'm reading How to Be an Antiracist by Ibram X. Kendi, who does a great job explaining difficult topics.
Netflix foreign series – In the past year we've started watching more series from other countries—Spain (High Seas), India (Sacred Games), Russia (Better Than Us), Belgium (Unit 42). Our latest fave is from South Korea, Crash Landing on You. (We're not done yet, so no spoilers, please!) I find the different cultures interesting and storytelling styles fascinating, but I also love the regular reminders of how similar we humans are…
Learning – In recent years several platforms have popped up offering MOOCs—massive open online courses—for free. I've taken several classes from Coursera (I highly recommend Modern & Contemporary American Poetry, aka "ModPo," from UPenn), but you can also try edX, FutureLearn, and Udacity. Bonus: FutureLearn currently has Jane Austen: Myth, Reality and Global Celebrity in progress!
Workouts – If you can't get to your gym, you might like to try an online service like Beachbody on Demand. We've been doing Shaun T's DVD workout programs for years and decided to try this subscription service this year. We find having access to a greater variety of workouts means we're working out more and enjoying it more.
Jigsaw puzzles – If you've ever seen me edit, sometimes literally cutting up pages to rearrange the words, it won't surprise you that I like jigsaw puzzles. They are meditative, let you solve a problem, and give you a tangible result. Put Pandora's "movie musicals" station on in the background and go to town!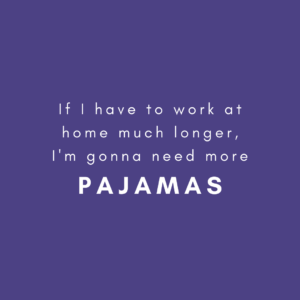 Finally, if you have extra time on your hands, maybe it's time to write that book. If you want some help, give me a call about planning and coaching. I've done entire projects without meeting clients in person, so social distance—check!
Stay safe and healthy, all.
Related articles
The Importance of Rest and Restoration