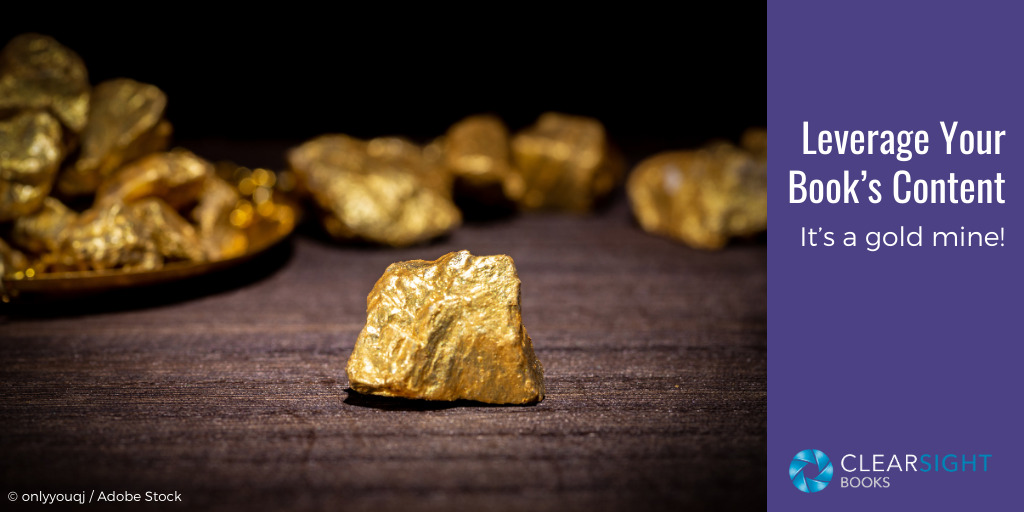 I frequently hear business professionals talk about their book as a "glorified business card." For many authors, a book does serve that role. It enhances their credentials as a consultant, speaker, coach, or executive, and helps them attract potential clients to that primary service. Indeed, the ROI on a book often comes from something other than book sales.
However, when you write a book, you spend an enormous amount of energy generating a wealth of information. Don't stop there—leverage the content you've created.
Why Leverage Your Book Content
There are numerous reasons to repurpose your book's content, not the least of which is efficiency. You've got some ripe IP—put it to work as you would any other asset. Not only can your book boost your marketing, but you can also turn it into revenue-generating products.
But to me, the most important reason to repurpose your book is to increase your impact. You've got a brilliant concept, insightful teaching, or compelling story: why wouldn't you want to reach more people with it?
Ways to Leverage Your Book Content
I've seen clients repurpose book content in a variety of creative ways. Some of the ideas I'm sharing here are more relevant to knowledge-based nonfiction books than to memoirs or biographies, but I'm sure you can come up with even more ideas and many variations that suit your book…
Short-form writing
Let's start with the obvious: written content. You've got plenty of options to turn a long book into shorter pieces.
Articles/blog posts – Adapt key concepts into articles or blog posts for your own website or newsletter, for publication on another website (such as that of your professional association), or to publish in a magazine or newspaper.
White papers – White papers are longer documents outlining a problem or situation and solutions for addressing it. The solution tends to be a category into which your core (non-book) products or services fall, but the paper is less a sales pitch and more an informational piece.
Case studies – Case studies can be useful sales tools. Is there a client story in your book in which the concepts you teach get applied in the real world? Use it!
Freebies/lead magnets – Articles and white papers can be used on your website to entice readers to provide their email address for ongoing communication. Other freebies you could generate from book content include infographics, quizzes, facts sheets, and checklists.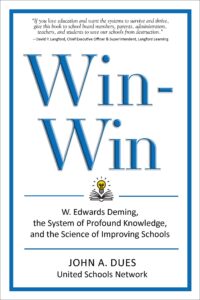 Client example: John Dues, author of Win-Win: W. Edwards Deming, the System of Profound Knowledge, and the Science of Improving Schools, is sharing the principles taught in his book on the School Performance Institute website roughly every other week. (Pro tip: Map out an editorial calendar for which topic will be covered when.)
Speaking & training
Most of our clients do some sort of speaking or training on the topic of their book, sometimes for free but frequently paid.
Presentations – Whether you do a longer keynote, a shorter conference breakout, or a tidy 18-minute TED Talk, you likely won't be able to cover everything that's in your book. Choose specific points relevant to the event, and then let the audience know how your book expands or goes deeper.
Training – Knowledge-sharing nonfiction presents ample opportunities to use content for training, both in-person and virtual. Consider how you might develop a 30-minute session, a 60-minute session, or a half-day workshop. Perhaps your book content warrants a full day or multi-day workshop or retreat.
Online courses – With a bit more effort, you could develop a self-paced online course that requires little work on your part once it's up and running. Passive income, anyone?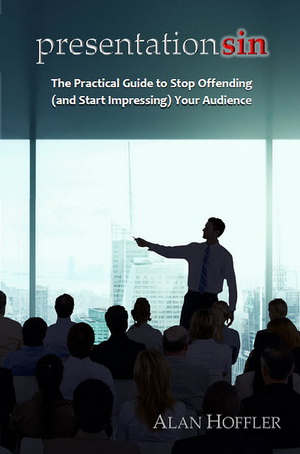 Client example: Alan Hoffler of MillsWyck Communications has authored three books, including Presentation Sin: The Practical Guide to Stop Offending (and Start Impressing) Your Audience. From them he has developed multiple signature presentations and workshops with varying lengths available. He has also created online training modules.
Video & audio
I learned a new term recently: intersemiotic translation—that is, translation from one medium to another, such as adapting a book to a movie. Consider how you can repurpose your book content to other forms of media:
Video – It won't surprise you that many folks prefer video to written content when browsing online. Additionally, video typically keeps people on your website longer than plain text does; and longer time equals better SEO. Consider both short pieces (30 seconds to 2 minutes) and longer pieces (from which you can also take excerpts).
Audio/podcast – If you have a podcast, your book content should be prime material to discuss. Seeking out guest opportunities on other people's podcasts also helps you reach a new audience—and your book can be the key to opening that door.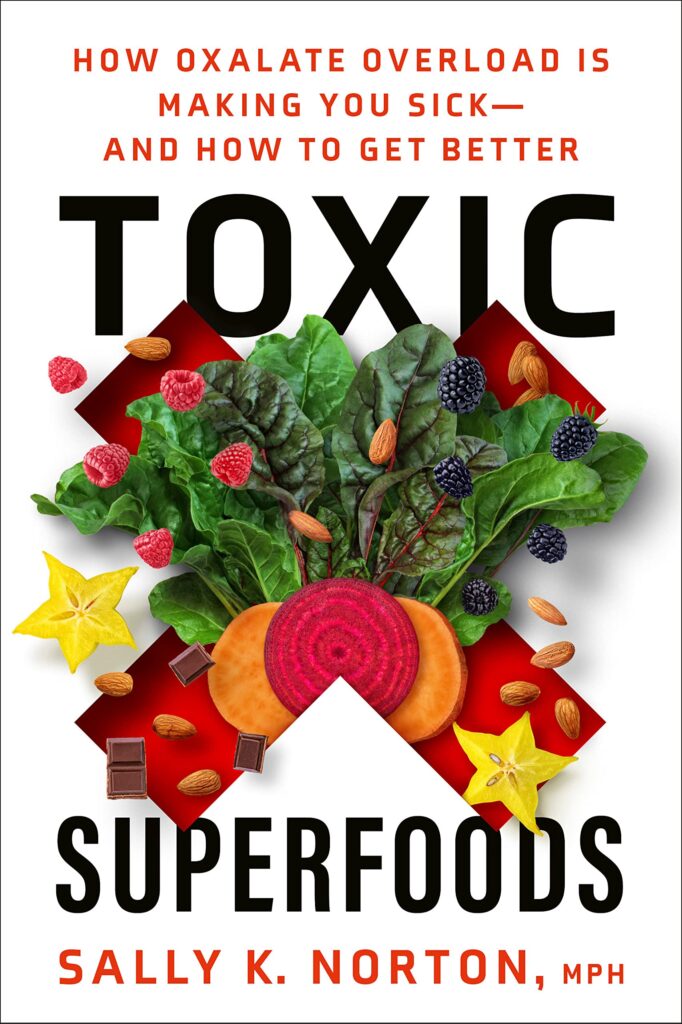 Client example: Sally K. Norton, author of Toxic Superfoods: How Oxalate Overload Is Making You Sick—and How to Get Better, is a regular guest on health and wellness podcasts. The publicity from known podcasters and influencers has helped keep her book in the Amazon Top 10 for several health and diet categories.
Social media
There's a guideline in social media that says you should not try to "sell" more than, say, once in every ten posts. But that doesn't mean you can't talk about your book. The trick is to give some value in the posts. For example:
Use short quotes from your book. Pretty them up by putting them in a graphic.
Use slightly longer pieces of content that provide a core takeaway on a particular point. Ask for readers' perspectives on the topic.
Highlight readers who are implementing the tools your book teaches. Make them the hero of the story.
Post short videos, either designed to be brief or outtakes from longer videos.
Social proof supports sales, so when you do make more "salesy" posts, include a quote from an endorser or reviewer. (And don't forget to include a link for more information about your book!)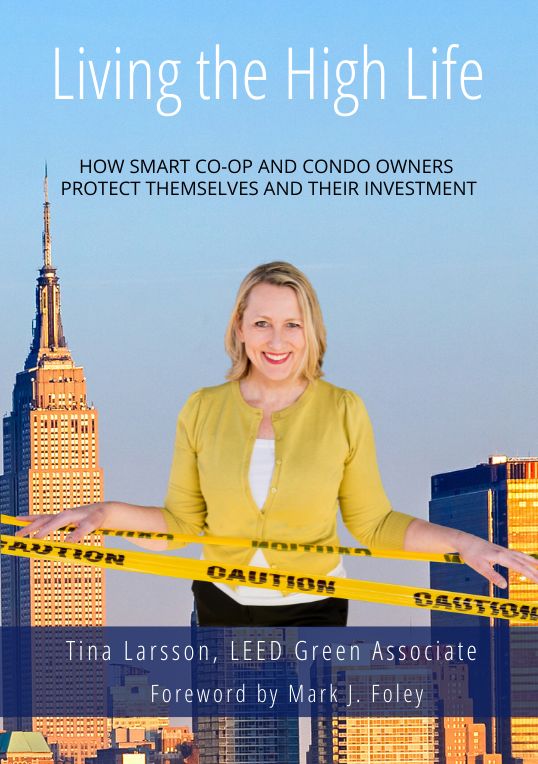 Client example: Tina Larsson, author of Living the High Life: How Smart Co-op and Condo Owners Protect Themselves and Their Investments, is my social media hero. I follow her on LinkedIn, where she posts several times a week about living in NYC. A good chunk of her advice is also covered in her book, and she's just started a LinkedIn newsletter on the same topic. Her energy and enthusiasm are contagious!
But I Don't Have a Book Yet!
The sad truth is: before you can leverage your book, you have to write it. That's the tough part. However…
You can flip the process and build your book in blocks—small chunks of content (blog posts, articles, short talks—sound familiar?) that you develop and deploy over time, and then combine when you have enough. This approach gives you the added benefits of providing potential future book-readers value now, gaining them as interested followers, and testing out your ideas.
And don't worry—there will still be plenty of opportunities to leverage the content in new ways once the book is done.
---
One thing we work on with clients is alignment—making sure their book supports their goals, intended audience, and strategic positioning in the market. If you need help on your book project, let's talk. Get in touch at karin@clearsightbooks.com.
---
Related Reading
Book ROI: It May Not Be What You Think