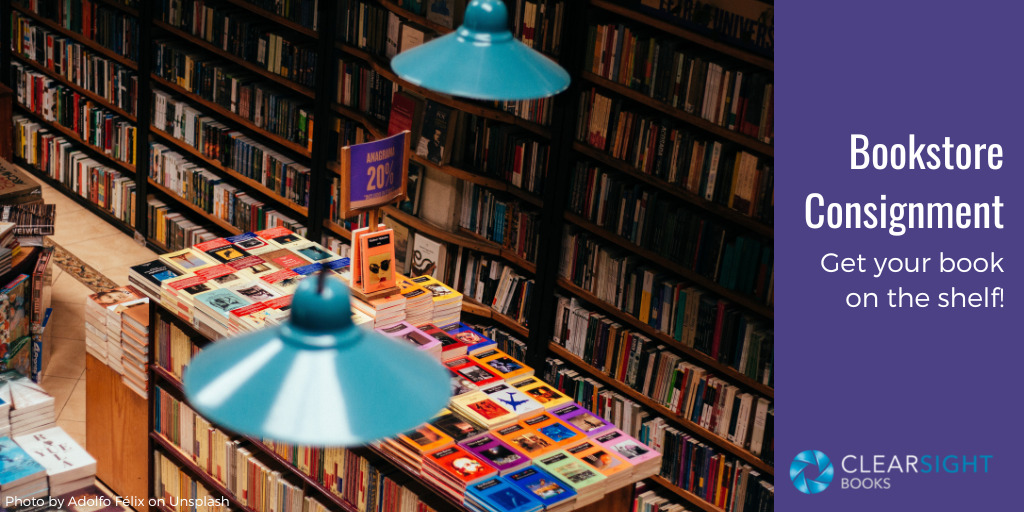 Many indie (self-published) authors focus on online sales, bypassing brick-and-mortar bookstores. It can be easier and cheaper to reach readers directly using social media, targeted ads, and emails than to make the marketing effort needed to get into bookstores. And, you can maintain higher margins with an online strategy.
But it sure would be nice to walk into your local bookstore and see your book on the shelf, wouldn't it? If you're not ready to tackle a full-on bookstore strategy, consider consignment.
Before we get into the mechanics of consignment, let's back up for a refresher on book pricing and pricing strategy so you understand why you might consider this approach. (If this is old hat, feel free to skip ahead.)
A refresher on book pricing and pricing strategy
When you sell a book, three factors determine how much money you make: the price you set, the cut the sales channel takes (the "discount"), and the printing cost. If your book retails for $10, the sales channel gets a 40% discount ($4), and printing costs $2.65, your author revenue is $3.35 ($10 – $4 – $2.65 = $3.35).
If you self-publish via IngramSpark, the sales channel includes Ingram as the distributor and any number of potential physical and online retailers (Amazon, Barnes and Noble, your local indie store, etc.). You get to set the discount between 30% and 55%, and you can also choose whether retailers may return books.
If you self-publish via KDP without expanded distribution, Amazon is the sales channel. You have no say in the discount; it's always 40%. If you use expanded distribution, KDP sends your book to Ingram to be the distributor to the various retailers, and the discount becomes 60%. KDP does not allow returns.
(Read more about how royalties are calculated and read a case study on a very long book.)
When indie authors pursue a bookstore strategy, most use IngramSpark so they can control the discount and returns. The discount is typically set to 55%: the distributor (Ingram) gets 15% and the retail bookstores get 40%. (Specific arrangements vary.) The author receives 45% of the suggested retail price minus printing costs, which can result in exceedingly small profits and/or a need to raise the retail price above market norms. Authors with a bookstore strategy also make books returnable, which means a risk of chargebacks.
On the other hand, authors who use an online sales strategy often set the discount as low as possible—to 30% or 35%—and make books nonreturnable. Thus they maximize the profit per book and don't have to worry about chargebacks.
Since many indie authors don't have bookstore reach (yet), they go with the online pricing strategy. If that's your primary strategy and you want to maintain those profit margins but still have your book in a few local stores, consignment is the way.
Now back to consignment…
What is consignment?
Sometimes retail stores buy products outright (wholesale) to resell. Buy a bunch of widgets for $5 each; sell them for $10 each to cover overhead and make a profit. Leftovers get marked down.
Other times stores receive inventory without paying up front. They only pay the supplier when the product is actually sold, and anything unsold is returned. This is consignment. (You're probably familiar with clothing consignment shops.)
For an indie author, consignment means rather than a bookstore ordering your book through Ingram, you take copies of your book to the store for them to sell. If a book sells, you get a percentage of the sale. If the books don't sell, eventually the store will ask you to pick them up.
How do you get your book taken on consignment?
Stores that accept book consignments usually have a defined process, so go to the store's website and search for their guidelines. In my review of my local shops, I found guidelines on various pages: "consignments," "sell your book," "for authors."
Stores that accept consignments will likely ask you to fill out a submission form and provide a nonreturnable book for review. In their review, they are looking for:
Quality of writing, editing, and production
Subject matter fit for their clientele
Market-appropriate pricing
Additionally, many bookstores will not take self-published books printed via KDP, for a variety of competitive reasons. (Some bookstores' websites refer to "CreateSpace," which became KDP in 2018, so if you see that name, interpret it as KDP.)
Note that physical stores have limited space, so they must be selective. If they say no to your request, don't take it personally.
What is the typical book consignment arrangement?
If your book is accepted, the store will have you sign a consignment agreement. And of course they will ask for a few books (maybe 3 to 5).
Monthly or quarterly, the store will go through their consignment inventory to make payments on sales, request additional books if needed, and request pickup of books that aren't selling.
When your book sells, they will pay you the agreed-upon percentage. In my experience:
The most common split is for the retailer to keep 40% and pay the author 60%. (This is in line with their regular share of profits, but notice you are avoiding the 15% that usually goes to the distributor because—ta-da!—you are the distributor.)
I've seen stores take up to 50% or 55%.
I've had at least one arrangement where the store kept only 30% or 35% (a nonprofit museum bookshop).
Recall, if you are providing the books, you've already paid the printing cost and likely some shipping cost. So make sure you do the arithmetic and are at least breaking even.
Sample Bookstores
Here's the consignment information I found for some of my local bookstores (three indies and a chain in Raleigh-Durham, North Carolina):
Pro tip: It doesn't hurt to have an existing relationship with your local store (i.e., be a regular customer!) before asking them to take your book on consignment.
Are there any drawbacks to consignment?
Consigning your books is a fairly low-risk venture. If your books don't sell, the store will ask you to pick them up. Worst case, you get the books back and they're too grubby to sell; use them as demo copies or giveaways.
But you're probably sticking to a few stores close to home, and most won't want more than a few books at a time, so even if some books are returned, the financial risk is usually nominal.
If you've got a hankering for seeing your book on at least one bookstore shelf, consider experimenting with consignment. Who knows—it may grow into something more!
---
Consignment may or may not be the right strategy for you, but you do need to think about book strategy. Funny enough, that's one of my favorite topics! If strategy is a stumbling block for you, maybe I can help. Get in touch at info@clearsightbooks.com.